See on Scoop.it – Learning, Education, and Neuroscience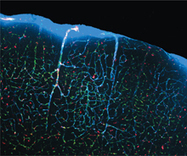 Pamela D Lloyd's insight:
I don't know about you, but I have a love-hate relationship with sleep. There's just so much I want to do, that I hate taking the time out to sleep. But, I love to sleep! My body craves it, and I am lucky to be one of those people who remember and (mostly) enjoy my dreams.
In his famous words, "to sleep, perchance to dream," Shakespeare may have reminded us of the connection of sleep to dreaming, but, there are significant healt benefits to getting enough sleep. There is nothing that frightens me more than the possibility that I might lose the ability to think and communicate, so reading about this new research (not just in this article, but in other reports) has renewed my commitment to getting enough sleep.
My wish for you is that you, too, may have a good night's sleep, tonight, and every night.
See on www.nih.gov