See on Scoop.it – Fairy tales, Folklore, and Myths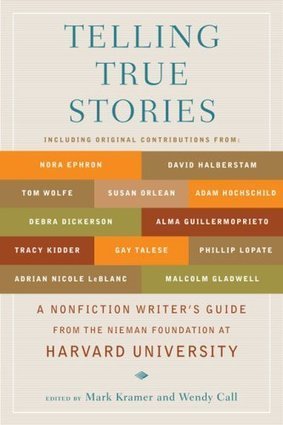 In Part I: An Invitation to Narrative, there is a fantastic little section written by Jacqui Banaszynski, a Knight Chair Professor at the Missouri School of Journalism, that I may just have to print out and hang up on my bulletin board. She writes:
They say language makes us human. That notion is being challenged as we discover that apes have language. Whales have language. I welcome them into our fold. I'm not threatened by them, quite frankly, because I think that stories make us human. Only by telling them do we stay so.
Stories are our prayers. Write and edit them with due reverence, even when the stories themselves are irreverent.
Stories are parables. Write and edit and tell yours with meaning, so each tale stands in for a larger message, each story a guidepost on our collective journey.
Stories are history. Write and edit and tell yours with accuracy and understanding and context and with unwavering devotion to the truth.
Stories are music. Write and edit and tell yours with pace and rhythm and flow. Throw in the dips and twirls that make them exciting but stay true to the core beat. Readers hear stories with their inner ear.
Stories are our soul. Write and edit and tell yours with your whole selves. Tell them as if they are all that matters. It matters that you do it as if that's all there is.
See on www.halliesawyer.com